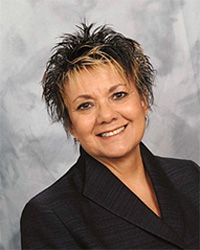 Linda S. Protzman, M.Ed., LPC, CMHC
Born in Chicago, Illinois and raised in the Northwestern Chicago Suburbs.
Working up to 3 part time jobs, Linda "earned" her way through the University of Wisconsin, Milwaukee graduating with a Bachelor's Degree in Social Work.
Moved to Utah nearly 30 years ago.
Master's Degree in Counseling from Brigham Young University, graduating with high honors as a member of Phi Kappa Phi National Honor Society.
Married, 5 children, 4 living.
A Professionally Recognized Clinical Mental Health Counselor, Linda uses extensive therapy and counseling skills developed through rigorous, high quality academic studies and honed during a very successful career in service to a broad range of clients.
---
Therapeutic Philosophy
I have enjoyed successfully helping a wide variety of clients with disparate backgrounds, ages, personal philosophical orientations and presenting problems. The keys to successfully assisting my clients are:
Listening for understanding.
Instilling hope that things can improve.
Working to build a productive relationship of mutual trust.
Using my skills to pick up on client cues quickly and accurately.
Applying carefully and specifically designed therapist guided client self-exploration.
Building on a client's strengths to help them find their own acceptable solutions.
Helping clients develop the skills, courage and commitment to successfully implement their preferred life strategies.
Career Highlights

Recognized as the Licensed Professional Counselor of the Year 2007, awarded by the Utah Mental Health Counselors Association.
Licensed Professional Counselor Board (Chair, 4 years; Member, 7 years) State of Utah Department of Occupations and Professional Licensing.
Created and Organized "State of Utah DDMR Parent Advisory Boards" throughout Northern Utah.
Member (4 years) the State of Utah Department of Occupations and Professional Licensing Certified Public Accountancy Board.
Served on other state and community Boards such as: Civic League, Symphony/Ballet Association, DDMR Boards, School Councils and PSTA.

Detailed Experience

Licensed Professional Counselor, McKay Dee Behavioral Health Institute 2002-2012
LDS Family Services Licensed Professional Counselor, 7 years.
State of Utah DDMR (Developmentally Disabled / Mentally Retarded Citizens) case worker, 13 years.
State of Utah Youth Corrections Case Worker.
Half-Way House Case Worker for women from Tachita State Prison in Wisconsin.
Ongoing Training and Specialized Education in a variety of areas including: Relationship and Marriage Issues, Sexual Abuse, Pornography Addiction, Anger Management, Autism Spectrum Disorders, Eating Disorders, DDMR, LGBT/Gender Identity Issues.